The ISO 17100 – Translation Services certificate represents reliable quality to VILLAM's clients.
Our ISO certificate valid for the year 2023 demonstrates to our clients that we use the best translation practices. VILLAM Language Services has been applying ISO quality assurance to its translation service since 2018.
VILLAM LANGUAGE SERVICES IS DEVOTED TO TRANSPARENCY
the European Standard EN ISO 17100:2015 governs the operation of the translation agency
we work with the best experts, guided by fair trade principles
all translations undergo in-house quality assurance before delivery
we provide cost-effective solutions with award-winning technology
ARE YOU INTERESTED IN OUR SOLUTIONS? WE ARE AT YOUR SERVICE!
VILLAM Translation Services contact details:
Price and deadline | Quote request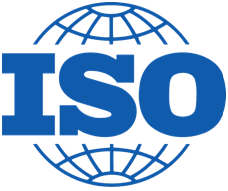 The European Standard EN ISO 17100:2015 is endorsed by the Hungarian Standards Institution as a Hungarian National Standard from the day of its publication. It applies to the translation process itself and all related activities (quality assurance, traceability). VILLAM's ISO certificate contains a full description of the service and the applied procedures, which our clients can thus familiarise themselves with.